Houten
Objecten
van
Rik Mars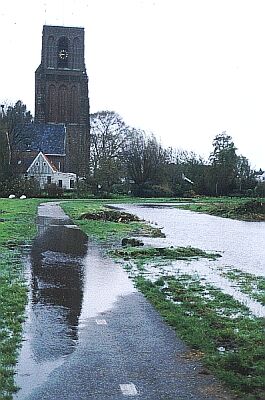 Polder flooded
On the picture the tower of Ransdorp together with a part of the
village. In 2000 November it has been raining so much that the
water could not be pumped out quick enough. Some roads were
flooded, among which a part of the path in the front of the picture.