Houten
Objecten
van
Rik Mars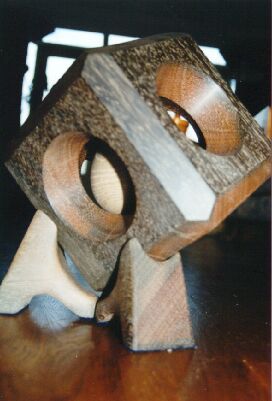 799,-
Freedom
Freedom is the second object in the dyptych Liberation.
Material: Red ironwood and Elm
(Lophira alata and Ulmus sp.)
The edge of the cube measures 20 cm,
total height 33 cm.

Where the self-contained object of "Liberation" stand straight and stiff,
"Freedom" has more. It sits a little obique on its feet.

Into the solid block,
Windows open into the world.
Freedom has its limits.