Houten
Objecten
van
Rik Mars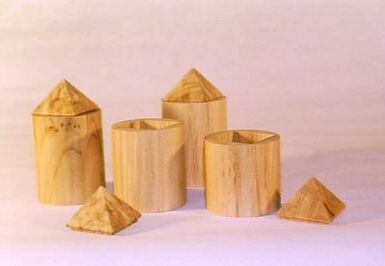 Round-Square
Contrastive to the boxes of the object Square-Round an Fire
These jars are cilindrical at the outside and have a squared
interior. A pyramid makes their crowning.

The jars are varnished. They are made of
Tulip tree wood (Liriodendron tulipifera).
They measure 7 cm (square) x 9 to 12 cm tall.
2000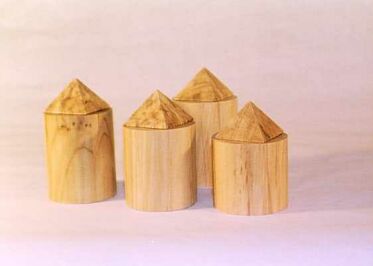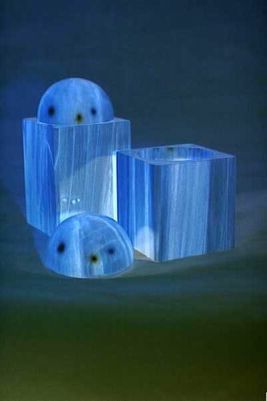 Square-Round