Houten
Objecten
van
Rik Mars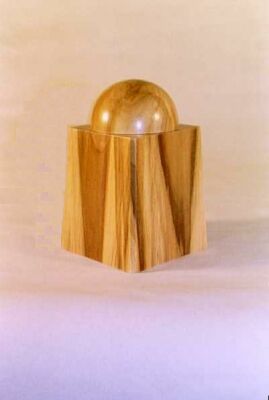 Fire
The beautiful grain in this wood of the Tulip tree
(Liriodendron tulipifera) shows splendidly on the sides
of these jars. Square at the outside, they are cylindrical
at the inside and have a spherical lid.
The sides of this object 'Fire' taper a little inwards.

The jars is varnished.
It measures 8 cm (square) x 12 cm tall.
2000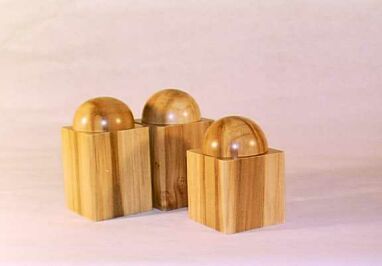 Square-Round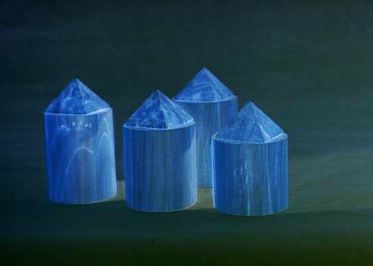 Round-Square