Houten
Objecten
van
Rik Mars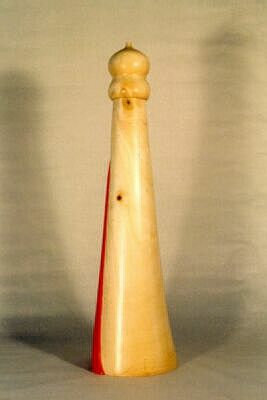 Tipi
A wet, recenetly felled trunk was used for the first
shaping of Tipi. The hollow shape created
a beautifull cloak, which I folded out.
To hide inside, or do you prefer
to enjoy it from the outside?
Poplar wood (Populus sp.)
Tipi is varnished and painted.
Diameter 19 cm, 62 cm tall.
2000