Houten
Objecten
van
Rik Mars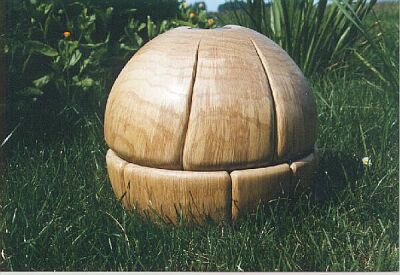 599,-
Plenty
A good measure, pressed down, shaken together, running over ...

Nothing is quiet so full, as when running over ...
I made these bowls especially to do so.
This Plenty (3) is a reversal bowl.
It takes a special place in the series.
In the picture the back site of the object.
Oak (Quercus robur) and Red ironwood (Lophira alata)
Dimensions: 20 x 23 cm, height 30 cm