Houten
Objecten
van
Rik Mars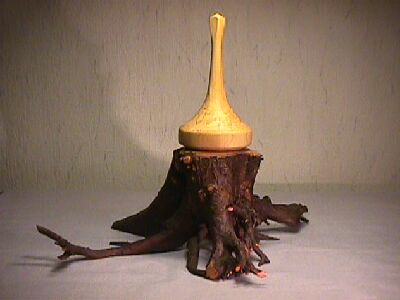 New Beginning
After felling the trunk starts anew.
By trimming the roots I give them an expressive structure. The top I turn out and I give the
object a lid. Whenever possible, I make the lid out of the same tree. By sculpturing I try to
strengthen the expression of the object.
Center:
Material: Conifer and birch-wood.
Dimensions: Maximum width 78 cm, height 40 cm.


1996