Houten
Objecten
van
Rik Mars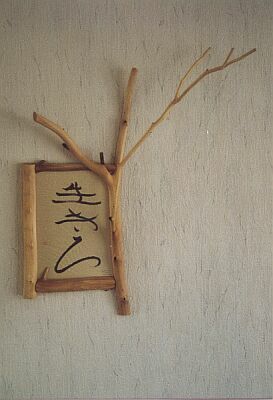 IKIRO
Takahiro Suzuki writes the Japanese word "IKIRO".
He does so every day since 1996.
"IKIRO" can be translated as "Be Alive" in English.
"IKIRO" is just a message from his heart.


I met Takahiro Suzuki in 2001 at the exhibition in the Kröller-Müller Museum, Otterlo, NL.
It is my feeling that trees have to do with being alive. So I framed the writing of Takahiro Suzuki into capricious branches of Elm (Ulmus sp.). You need not say "Be alive" to a tree.

2001

writing-ikiro