Houten
Objecten
van
Rik Mars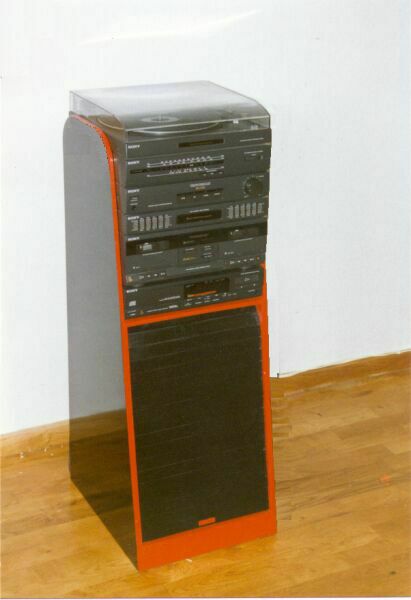 Stereo cabinet
The cabinet measures 37 x 45 (deep) x 105 cm (tall),
adapted to the dimensions of the stereo.
It is made of plywood, painted black and red.
Underneath the cabinet has a sliding door behind
which musicassette, CD's, etc. can be stored.
Compare the TV-cabinet which has the same style.
Design and realisation: 1990