Houten
Objecten
van
Rik Mars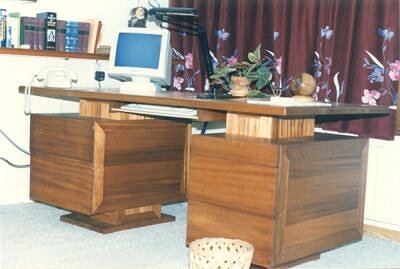 Writing-desk
This Writing-desk is made of Utile (Entandrophragma utile).
Its dimensions being 183 x 83 x 75 cm, it offers lots of space.
The stands that support the top go through the chests of drawers
which hang halfway the top and the base.

On the desk-top the desk-clock made of cherry-wood.

Design and realisation: 1988